Top 10 things to do with Kids in Gulfport Biloxi Area

So you've found this gem of a place on the Gulf Coast, what next? Looking for something to do with the kiddos? The options in the Gulfport area are numerous! Living on the Gulf Coast for many years now, we've tried it all. Here are my family's top 10 things to do in the Gulfport/Biloxi area.

1. Parks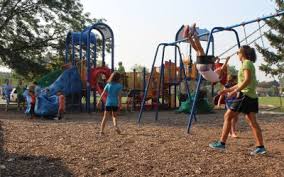 There is no shortage of outdoor playgrounds in our neck of the woods! Parks, playgrounds and walking tracks are conveniently located in every town along the coast. Some of our favorites are the War Memorial parks in Pass Christian and in Long Beach as well as Bayou View Park near by the Gulfport Airport. Many of the parks are situated among majestic ancient live oaks. They provide much needed shade and habitat for wildlife. Be sure to bring plenty of water, sun screen and insect repellent.
2.Splash Pads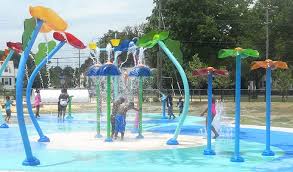 For younger families, splash pads have been all the rage! Offering relief from the summer heat without the safety hazards of pools, many parents prefer bringing their toddlers to these fun water adventures.Over the past few years, there has been a wave of new splash pads built on the MS Gulf coast. You can find a list of splash pads near you here. Be sure to have your children wear water shoes as some of the surfaces are slippery when wet!
3.Lynn Meadows Discovery Center
Children's museums are a great way to combine education and fun for a great indoor adventure. Lynn Meadows provides many sections of wonder and discovery for hours of stimulation for children of all ages. Here, your children will love using their imaginations as they shop at the grocery store, do arts and crafts and climb up the center "stairway". If you'd like to venture outside, there are many places to explore, including several tree houses, a tiny town and a beach observation tower. Family memberships are available.

4. Mississippi Coast Model Railroad Museum
What a wonderful gem located in the heart of Gulfport! Just minutes away
from Lynn Meadows, the train museum hosts the largest display of legos and model trains on the Gulf Coast! The Gulfport train museum is free to the public (donations accepted) and has both indoor and outdoor areas that are action packed. Great fun will be had for children of all ages as you go on a lego scavenger hunt or take a ride on the electric train for a tour of the outdoor area. You can also schedule birthday parties and events here! The museum is open Tuesday – Saturday noon to 5 and stays open late during the Christmas holiday for a fantatsic light display.

5.Big Play
The name says it all! Big Play is home to the largest arcade on the MS Coast nestled along the scenic Highway across from the Biloxi Beach. Along with a modern arcade, you can go bowling, race go karts, play mini golf, battle laser tag and mine for gems! Avoid the crowds and go early on a weekday!
A truly wonderful and unique place to have in our small town of Pass Christian. This family owned and operated establishment is "an escape for all ages". The Sweet Escape offers all sorts of treats from pizza to banana splits. You can even get a frappe or smoothie that certainly rivals Starbucks and Smoothie King (for half the price!). The reason most flock to the Sweet Escape is for the coast's only all-you-can-play arcade! You just pay one flat fee and play a host of old and new school arcade and console games. There is nothing like it in our area! Be sure to try the liquid salad if you're in the mood for the healthiest drink on Earth!
7.Beaches
Although the MS beaches will not rival Florida or Hawaii, they are nothing to scoff at! With nearly 80 miles of white sand beaches, there are plenty of isolated nooks that you can enjoy the Gulf of Mexico and the sun. The beaches also offer fishing and other water activities. Be sure to pack your sunscreen!
Famous for its white sand beaches and winding waterways, the Wolf River is the perfect playground for the amateur or experienced canoer and kayaker alike! Just minutes from the gulf beaches, the cool waters of the Wolf River flow over adventurous clay formations, twist around pristine white sand beaches, and meander through peaceful woodlands. Whether you want to swim, picnic, camp, fish, or just relax and enjoy nature, a canoe trip from Wolf River Canoes is for you!
9.U-Pic Farms
As the seasons change, so does the fresh, local produce that is available. There are several farms that allow you to experience fresh produce in a unique way… you pick it yourself! In May and June, Dannemann Farms in Kiln, MS has an abundant supply of blueberries. Throughout the summer, Charlie's U-Pik is loaded down with a bounty of all kinds of fruits and vegetables. They have two locations in Wiggins and Lucedale. Mert's Satsumas farm has more than 400 trees of home grown Satsumas and other popular citrus fruits. The Satsuma season is typically mid-September through January 1st. Stop by the farm in north Gulfport to get freshly picked fruits from 9am – 5pm Monday – Saturday and 1pm – 5pm on Sundays during the season.
10.Disc Golf
Disc Golf is a wonderful way to spend the day outdoors exploring nature. The MS coast is home to several Disc Golf courses that range from beginner level to challenging. No matter where you are visiting in the Gulf Coast area, there is a disc golf course not far away. There are 5 full disc golf courses scattered along the coast. Our favorite is at Shepard State Park in Pascagoula. Visit Brickyard Bayou for a list of more courses and their locations.

There you have it! Adventure and fun awaits your family. We hope you enjoy our sweet little part of the world as much as we do! For information regarding buying or selling your home in the Gulfport, MS area, you should contact CPO, USN (Ret.) Pat Marcellus with Fisher Homes Real Estate at 228-861-6631. His team is ready to help you with this new chapter of your life!