Ready to find homes for sale in ocean springs ms?
So, are you thinking of searching homes for sale in Ocean Springs MS? Residents love Ocean Springs MS, "the city of discovery", for its unique vibrancy.  Await the vibrant, arts and family-friendly community! The city also offers a great quality of life. You'll find that searching for homes for sale in Ocean Springs MS will be a joy!
A bit of History
Ocean Springs MS is situated along the warm waters of the Gulf of Mexico. The French established the settlement in 1699. A physician named the city in 1854 believing the local springs had healing qualities. Ocean Springs flourished into a resort town, then transformed into a residential community. Due to its beauty and natural resources, it attracted a diverse stream of people over the years. Over 15,000 people are now proud and happy to call it home. You can learn more about the city's history at the exceptional local museums.
Life in Ocean Springs, MS
Lying at the heart of the Mississippi Gulf Coast, the city has beautiful beaches. Your family can enjoy the day at Front Beach when the weather is nice. You can also visit popular sites like Fontainebleau Nature Trail, Mississippi Vietnam Veterans Memorial, Clay Boyd Park and Gulf Islands National Seashore Davis Bayou. There are several other parks you may love to explore with your family. The city is also home to over hundred art galleries, shops and restaurants which you can check out too. At night, the city offers lots of fun and entertainment. You can meet up with friends to relax and unwind. There are many bars offering exquisite drinks, delicious foods and a cozy atmosphere. Don't forget the endless number of festivals held during the year, from music to arts and crafts to food.
If you prefer schooling rather than home teaching your kids, there are several schools. You may choose Pecan Park Elementary School, Oak Park Elementary School, Magnolia Park Elementary School or Ocean Springs Upper Elementary. For middle school, Ocean Springs Middle School, and for high school, Ocean Springs High School.
Buying a Home in Ocean Springs, MS
Housing is on the upswing, but still affordable. The city offers homes for families of different sizes with different preferences. You can find affordable houses for sale in Ocean Springs MS through real estate agents. Keep in mind that there are other costs associated with home ownership such as lender fees, survey fee and a settlement fee. Make sure to get your paperwork ready to speed up the process. These may include current pay stubs, W2s, federal tax returns, bank statements, asset statements, and a copy of your driver's license. Having your paperwork ready beforehand will make things easier for your real estate agent.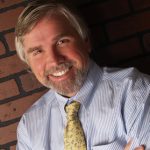 Fisher Homes Real Estate helps families buy the right home with ease. You can reach out to Fisher Homes Real Estate to discover homes for sale in Ocean Springs MS. Pat Marcellus will be more than happy to help you with more information on living in the Ocean Springs MS. He is a retired US Navy and the Broker/Owner of Fisher Homes Real Estate. You can reach him via email at [email protected] or call (228) 861-6631.