Are you looking for houses for sale in Gulfport, MS?
You've made a great choice!
Gulfport is the second largest city in Mississippi. Its charm attracts folks from all walks of life. Living in Gulfport is affordable, enjoyable and convenient.
Incorporated in 1898, Gulfport became a working seaport in 1902 once the harbor was completed. Gulfport has evolved from a lumber port into a diversified city. In fact, the city has made tremendous progress and now accounts for millions of dollars annually in sales and tax revenue. The diverse community has numerous attractions. Its affordability has made it one of the fastest growing areas in the state of Mississippi. To learn more about the city's history, you can pay a visit to the local museums.
What's there to do in Gulfport?
Gulfport offers plenty of entertainment for weekends and vacations. This coastal city is home to parks, white sandy beaches and water recreation areas for fun family outings. Other activities include ship island excursions to barrier islands or catch a sunset cruise. Also, fishing and swimming with dolphins are popular past times. Your kids will love Lynn Meadows Discovery Center – an indoor/outdoor interactive children's museum. Now you've worked up an appetite! There is a wide range of restaurants to enjoy with your family catering to a variety of cuisines from local Italian, Indian and Japanese. Gulfport is a hot spot for its nightlife full of radiant energy. Night owls can explore beachside bars, juke joints, casinos, cocktail lounges, and grills.
Gulfport Education
If you are considering schooling for your kids, there are several options to choose from. Gulfport is served by the Gulfport School District and the Harrison County School District. Although more parents in Mississippi are opting to teach their children at home, you can choose from a number of public and private schools. For higher education, consider the Jefferson Davis Campus of MGCCC located in the city. Lastly, there's Gulf Park Campus of the University of Southern Mississippi located in Long Beach, MS.
Looking for a home for sale in Gulfport MS?
Houses for sale in Gulfport MS are affordable. In fact, the average listing price lower than the national average listing price. However, there are other costs associated with home ownership that you should be aware of.  These costs may include lender fees, survey fees and a settlement fees. A real estate agent will make the buying process easier for you with their skills and expertise. You will need to get your paperwork ready. Don't forget to gather current pay stubs, W2s, federal tax returns, bank statements, asset statements, and a copy of your current driver's license.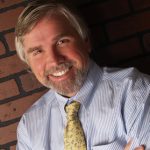 You can reach out to Fisher Homes Real Estate to discover homes for sale in Gulfport MS. So contact Pat Marcellus, a retired US Navy and the Broker/Owner of Fisher Homes Real Estate! For more information on living in the Gulfport, MS area via email at [email protected] or call (228) 861-6631.